Our high-end, trademark services are held in the highest regard. Our work is incomparable. We only utilize 100% human hair of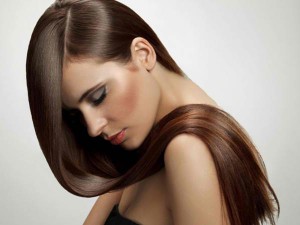 the highest quality, the best possible tools, and the most innovative techniques available to ensure we provide you with the gorgeous hair you've always dreamed of. Once you've received the Luxury Hair Group Experience you will come to understand what all the Buzz is about.
Hair Extensions
Tahitian Fusion – per oz.
Sewn In weave
Micro Weave
Asian Lace – per row
European Extensions – per oz.
Fusion – up-to 100 pcs.
Flat Fusion – up-to 100 pcs.
Micro-Fusion – up-to 100 pcs.
Micro Links ~ up-to 100 pcs.
Seamless Hair – per strip
Hair Extension & Weave Removal 
Removal is priced at an hourly rate and based upon the length of time kept in. A comprehensive consultation is provided as a complimentary service & required to determine the actual cost. Please do not call for hair extension pricing or estimates.
*Prices quoted are per ounce, row, strip, or 25-piece bundle installed and labeled respectively for your convenience.
*For your convenience, various hair types & textures are available for custom ordering in lengths up-to 24 inches and may be accessed within 24-hours.  Extensions up-to 36 inches are considered a custom order and may take up-to 14 business day to obtain.  The lifespan of the hair greatly depends upon the duration of wear, handling and care taken. Certain hair types may be reused from 6 months up to one year or more with proper care.
*Applications should last approximately 2.5 – 4 months with proper handling and salon maintenance.  After which, tightening is not an option – removal is advised to preserve the integrity of your natural hair.
*The quality of hair is crucial to lasting results. Shedding, tangling and frizzing are unacceptable – utilizing the highest quality hair eliminates these obstacles and ensures that you experience a positive relationship with your extensions.
*Factors that affect the longevity & wear time may include proper care, rate of growth, length, texture, density & overall condition of your natural hair.
~up-to 3 mos.      50 – 100…     
~Beyond 3 mos.     125…
Styling  Services     70 – 150…
All wet styling services include a complimentary leave-in treatment. Hair Extensions in excess of 20" incur additional cost.
Chemical –  Color –  Treatments      30 – 145…
Treatments
Glossifier
Color Rinse
Relaxer
Virgin Relaxer
Permanent Color – Halo
Texturizer
Permanent Color – Full
Semi-Permanent Color
L'Anza Ultimate Treatment
Ionic Hair Silken-er
High/low-lights – Crown, Halo or Full
Keratin Smoothing  & Hair Botox
Considered the gold standard for smooth, straight, silky, manageable hair. Eliminates up to 75% or more of unwanted frizz and curl. We only use organically derived, formaldehyde free, odorless formulas. Excellent for all hair types and certified safe to be applied directly over damaged, bleached, color treated and relaxed hair types. Gentle enough for children age 10 and over. Can last 3+ months. Priced according to hair length.  Consultation Required.